When you live full time in your RV, Van or Camper and travel all over the country, 'normal' life things like having a state to call home, a real address, and a place to receive mail and packages are left behind.
I get asked a lot how I handle these challenges, so in this blog I will cover how full time RVers and VanDwellers deal with residency and receiving mail and packages.
Note: I am not an expert on the federal or state laws pertaining to residency and docile. I am sharing MY experience and that of other full time RVers I've met.  This blog serves as a guide to get you started, I urge you to do the research and learn the specific requirements of the state you choose to declare as your domicile state.
Residency for Full Time RVers and VanDwellers
Now that you're a nomad, you can declare a new state as your home state. Many full time RVers and VanDwellers choose a state with no income tax to save some money at tax time.
There are seven states that currently don't have an income tax: Alaska, Florida, Nevada, South Dakota, Texas, Washington and Wyoming.  Residents of New Hampshire and Tennessee are also exempt from normal income tax, but they do pay tax on dividends and income from investments.
Tax savings may be one motivation for choosing a home-state, but there are other considerations.
What Does Residency Mean to a Full Time RVer?
Once you claim a new state of residency you will want a driver's license or ID card from that state (this makes it official).
Residency requirements for obtaining a driver's license vary by state; some are very lax, like Nevada, which just requires you to pay a month's fee at an RV park and show a receipt. While Texas requires two forms of proof of residency such as: rental or mortgage documents, utility bill, automobile registration, etc.  Check the requirements for each state you are considering to learn what you will need to provide to prove residency.
Many full time RVers and VanDwellers choose South Dakota (check out this great guide by Interstellar Orchard) or Nevada for their loose residency requirements.
Other Ways to Deal with Residency
If you don't wish to change your domicile state, you can rent a PO Box or get an actual street address through a mail forwarding service like UPS Stores. I have a mail box with the UPS store in my home base town of California. It's an actual street address; I used it to register to vote and register my vehicles. You could also use a friend or family member's address.
Receiving Mail and Packages
Choosing to use a friend or family's address as your domicile address could be convenient for you, but that would put the responsibility of forwarding mail on friends and loved ones. This is something to consider when selecting a solution to your full-time RV life.
I chose the UPS store for my address. As mentioned above, this gives me an actual street address (not a PO Box) and they accept mail and packages.  A PO box will not accept UPS shipments.
Mail Forwarding Services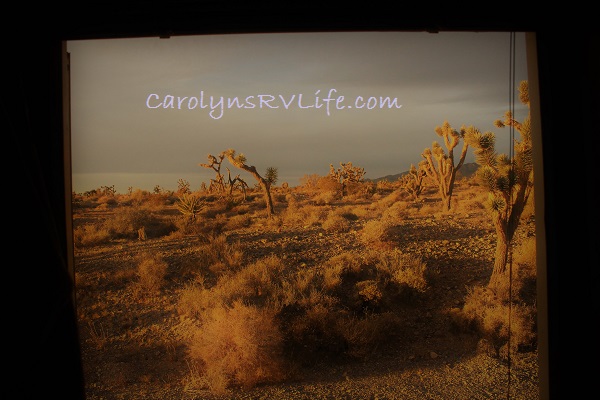 There are mail forwarding services in popular full time RVer domicile states like Nevada and South Dakota that help you get your residency. I have not experienced them myself, but have heard great things about their services. Google "Mail Forwarding Nevada" for example to find services to help you.
I am using a UPS store and have been very happy with their service. I call them, they check my mail for me, tell me what's there and then will mail it to me for about $5. I explain below how I receive my forwarded mail on the road, below.
They will also accept UPS shipments and forward those to me as well (of course, I try to avoid that, because I'm paying shipping twice). '
Getting Mail & Packages While on the Road
When I'm traveling, I have my mail sent to the post office in the nearest city or town I'm visiting. Most US post offices accept what is called "General Delivery" mail. That means anyone can have their mail sent to just about any post office c/o GENERAL DELIVERY and they will hold it for pick up.  You then go to that post office, show ID and retrieve your mail. Yep, it's that easy!
I use this service a lot and have never had a problem.
Beware: not every post office accepts General Delivery mail. CALL THE POST OFFICE AHEAD OF TIME, to verify they will accept it. I recommend also calling to verify their address, what you see online isn't always accurate.
Packages are different, Post offices will not receive UPS or FedEx packages.   When I shop online, I   plan, to know where to have the order shipped.  You can have your packages shipped to most UPS stores or other mail/copy/package stores.  Call ahead to ask if they will accept packages on your behalf. There is usually a fee (about $5 per box).
You can Google "UPS Store" or "Mail Services" in the city you'll be close to and ask if they accept packages.  Also, verify the address and any special addressing instructions before placing your order.
Click here to watch the YouTube Video.